2D Virtual Platform
If the Covid-19 pandemic has taught us anything, it is that using intelligent technology is the key to adapting to the new way of running events. Our Virtual Event platform offers a modern experience that rivals physical presence at a conference in every way imaginable.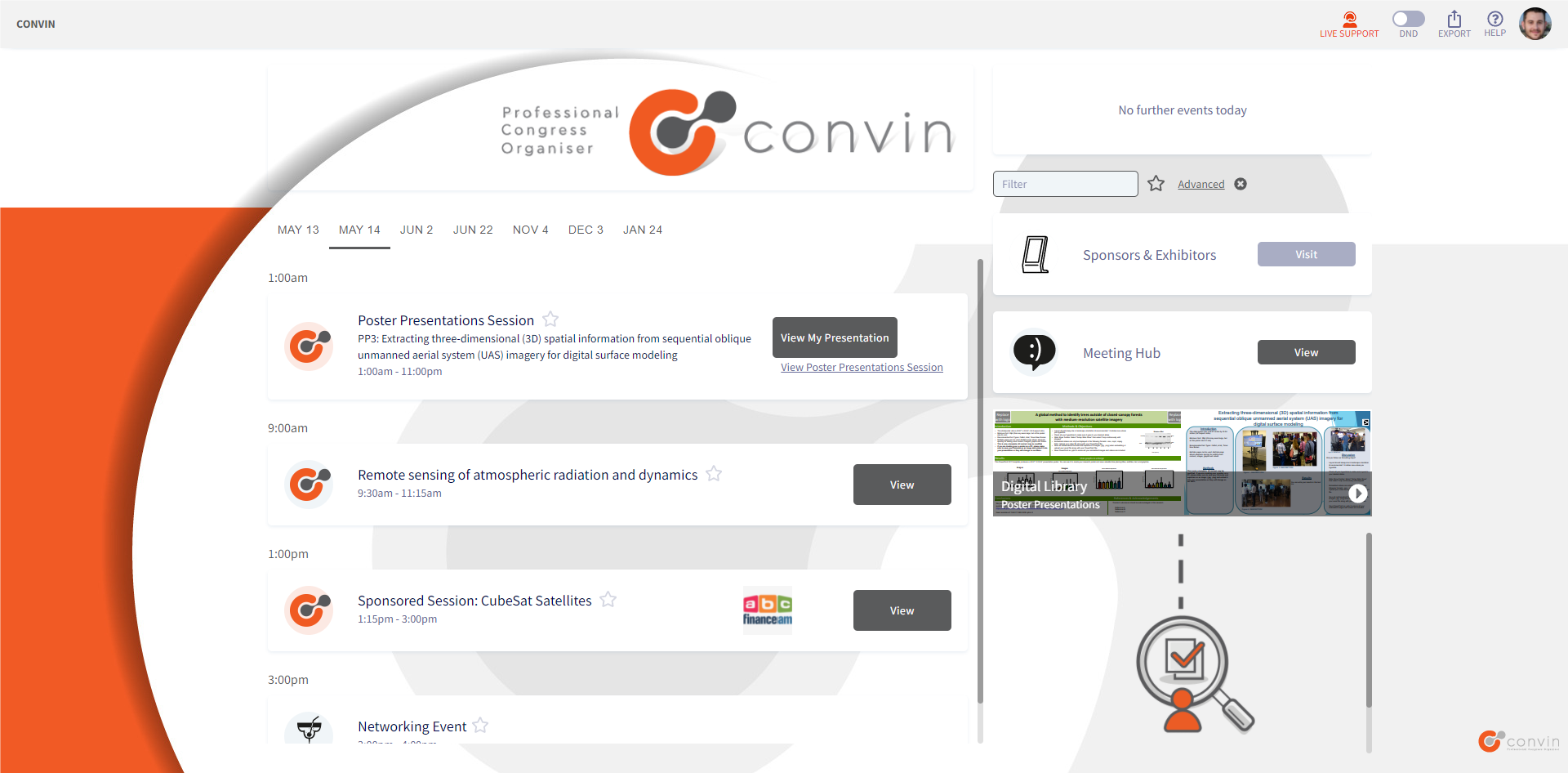 The scientific program of the event is displayed on the left of the screen. Accessing a session is as simple as clicking on the button next to it. As soon as it is time for the session to go live, it will launch automatically. Speakers & chairs have access to additional tools and features, and they also have the opportunity to rehearse them with the aid of our staff before the event.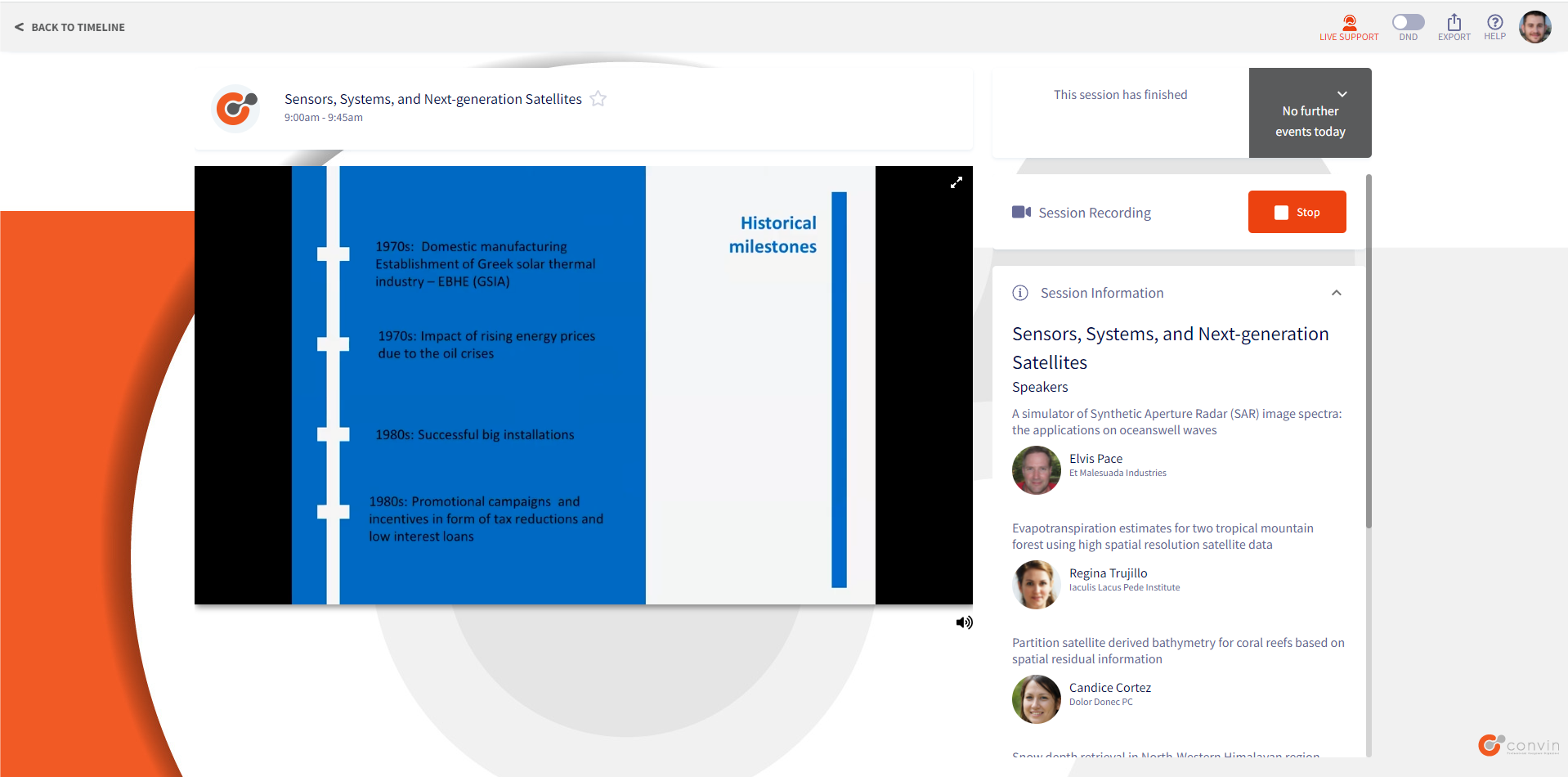 The audience can address the panelists by writing questions in a Q & A panel, to which the chairs & speakers can reply in writing or orally.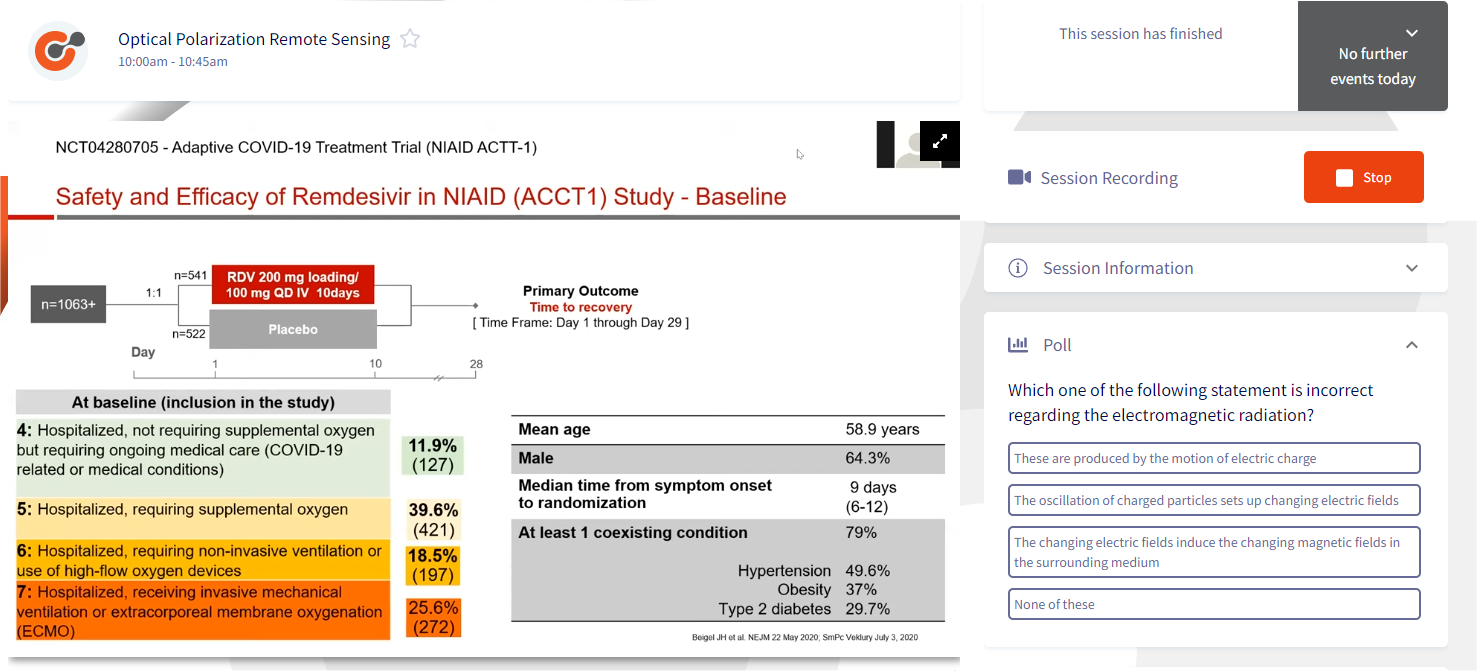 The panelists are able to display questions to the attendees live during a session, as well as accept submitted answers along with audience feedback in real-time. This is made possible via the Audience Live Polling tool, which calculates results in just a few seconds and displays them in a user-selected graph or bar chart. Designed for maximum flexibility, the poll is created before the event and the audience replies via the conference mobile app installed on their phone or tablet. In addition to the replies, attendees can also submit live feedback through the Live Polling technology which can be optionally displayed as well to the audience.



Posters are uploaded before the conference and can be read and downloaded at any point. During the poster presentations time slot, each author is appointed their own private virtual room, where they can welcome any attendees that are interested in their work and present to them live. Pre-recorded presentations are also a possibility.


The Exhibition Area features the companies that sponsor the Meeting. You may visit it at any time to read about them, watch their videos, download their brochures and even engage into a video call with them during Exhibition hours.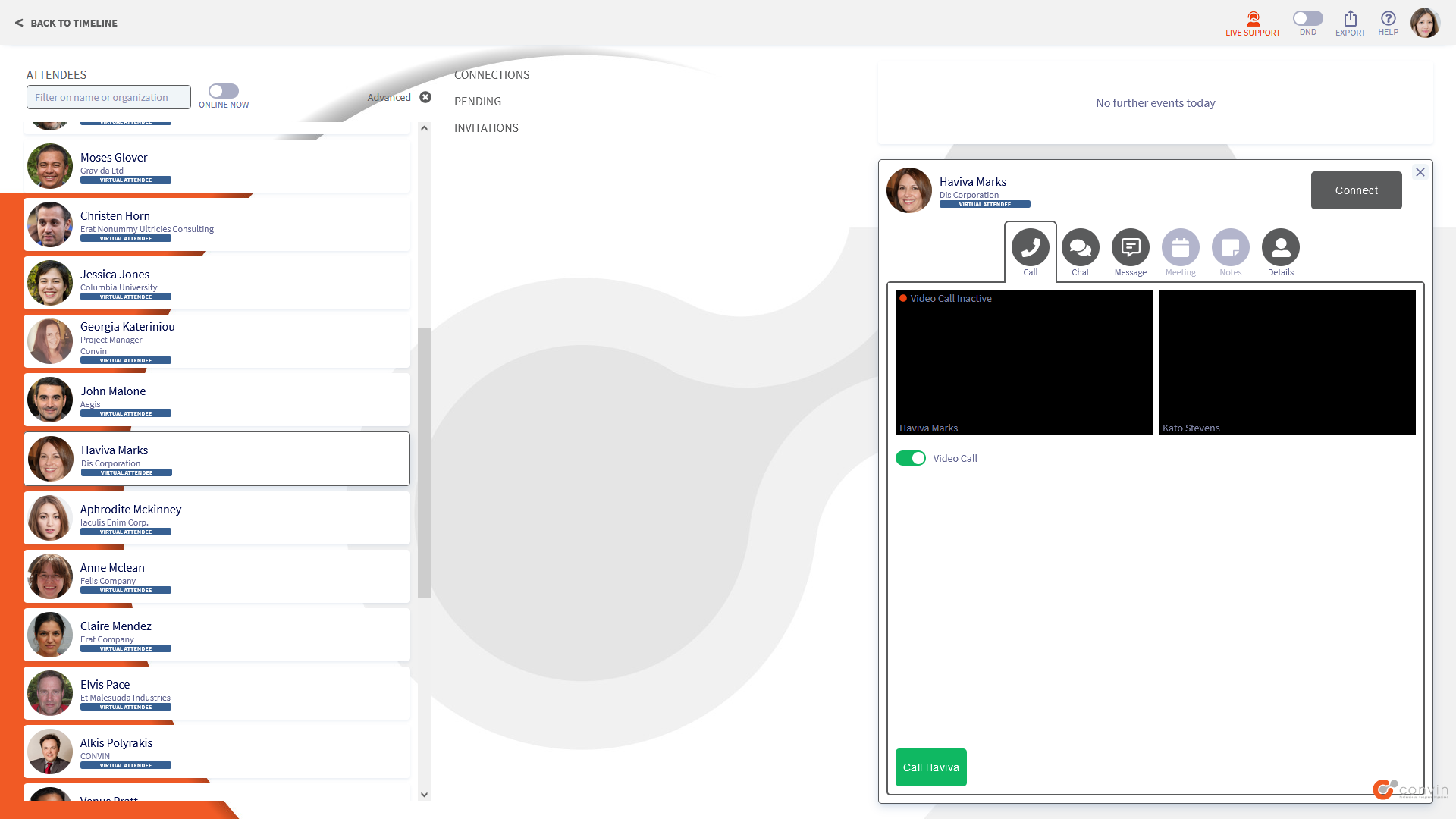 The Meeting Hub is another powerful feature of our virtual platform. This is basically the Social tool of the conference, where people can locate a colleague and request to connect with them by chat or video call.
If you want an exhibition of what our virtual platform can offer, you may watch the following video: